Now Live: DMW Strategic Consulting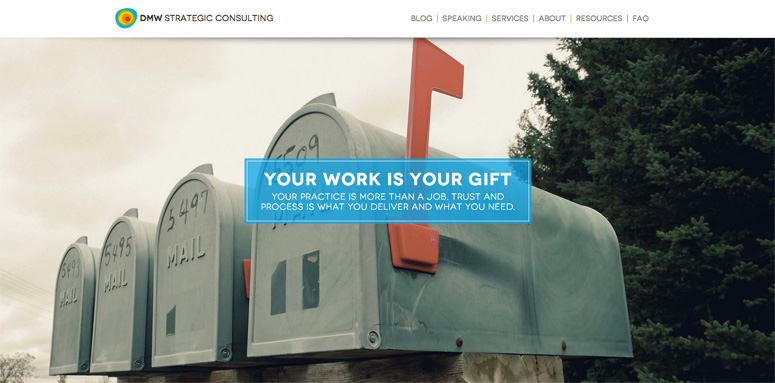 When DMW Strategic Consulting approached us to redesign their website, we instantly knew it was one of those projects you'd be talking to your friends over a beer or at home with your partner while making dinner. Not so much because of the cool technology you got to implement—that will instantly make your wife yawn and tune you out—but because of who DMW is and what they believe in.
DMW partners Dennis Moseley-Williams and Tom Frisby describe themselves as just two Canadian boys that like to do good work with and for good people. Then they add real guys with real solutions for real people with real business problems. How is that for no-nonsense? A statement that seems so obvious but for some reason frightening to other businesses so focused on crafting the perfect value proposition, that they end up over engineering it to the point where it losses meaning.
But this straightforwardness in no way represents a tendency to making things simpler; these "boys" have in their audience people from leading global companies including Merrill Lynch, Morgan Stanley Smith Barney, UBS, Wells Fargo/Wachovia, to name a few. They are pros, and they have their stuff dialed-in.
Check out their new site and sign up for the Daily Transmission—a digest with thought-provoking content, designed to get you tuned in to those little questions and answers that can change your life.