Introducing 76 Brand Films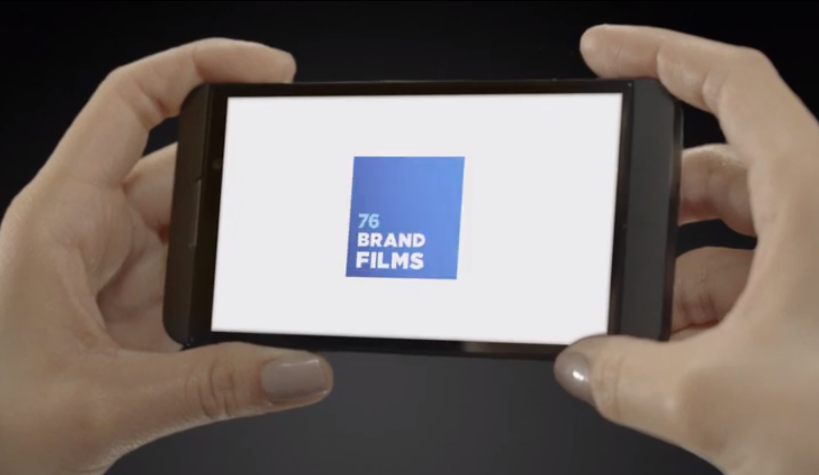 76design works with 76 Brand Films to deliver video production services, so we invited Video Creative Director Mike Edgell for this Q&A session. But before, check out their demo reel. We hope it inspires you to check out their site if you're looking for video production services.
WHO ARE YOU?
76 Brand Films.
WHAT IS 76 BRAND FILMS?
A video content production house.
WHAT DO YOU DO?
We produce video content for brands and agencies.  From online Superbowl ads for a global campaign, to short videos for smaller clients. We take care of everything start to finish, from creative concepts, to scripting, filming, post-production and promotion. We also provide video strategy.
WHAT KIND OF VIDEO DO YOU PRODUCE?
Wherever video is used.  Online, offline. We can make content for TV but online is our focus. Popular synonyms for what we make:  web video, online video, YouTube videos, branded content.
WHERE ARE YOU LOCATED?
We are built to shoot in any city with minimal budget implications.  In the last few years we have produced video projects across Canada and the US (from New York to San Francisco and LA).  Our in house team has produced content around the world, including for the Summer and Winter Olympics overseas. We also have people you can meet in other cities, from Toronto to New York, San Francisco and Los Angeles.
WHEN?
On any deadline, depending on the circumstances.
WHY DO YOU STAND OUT?
We create compelling, shareable video content because we understand the power of the medium.  We make film-like content based on storytelling that achieves business goals by making people care and share.
HOW DO YOU WORK WITH CLIENTS?
We come up with creative ideas.  Write the script.  And plan, film and edit videos, handling everything start to finish.  If you have an idea or script, we make it come to life.
WHAT DO YOUR VIDEOS COST?
Production has a million variables.  It's really hard to quote without hearing about what you're trying to accomplish.  Our first question would be "do you want to open with a fighter jet or a park bench?"
DO YOU OPTIMIZE FOR MOBILE?
We think, dream and live every shot with mobile in mind. We see online as the first screen, not the second or third.
WHERE CAN WE LEARN MORE OR GET IN TOUCH WITH 76 BRAND FILMS?
Simple. Just visit our website and reach out. We'd love to hear from you.